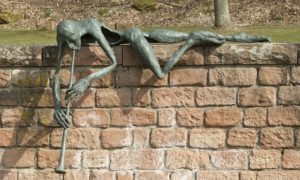 I know I'm behind the times in writing about this now. I've had a two-month illness that has kept me from the keyboard for anything but the most urgent business needs. Seems like things like this happen when I can't write about them and I'm always playing catch-up with the current events. I've thought about it ever since it happened, deeply and with a lot of introspection and nostalgia.
I'm referring to when a 12-year-old girl named Savannah used fast and testimony meeting to "come out" to her congregation that she is gay. I don't want to break the incident down into fault-finding or criticism of either Savannah, her parents, family, or priesthood leaders. I think a lot of very opportunistic people have already done that ad nauseum, and usually without truly knowing what was happening in any of their hearts and minds. I'll admit before I say anything else that I don't read minds, especially long distance, so to blame people would be nothing more than political posturing and I won't do that. (more…)
Copyright 2017, Inner Vessel Productions.