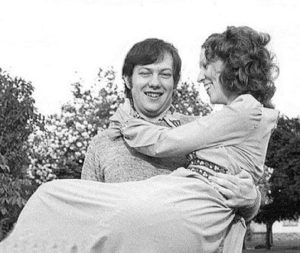 I've been thinking long and hard since the announcement by Josh Weed that he and his wife, Lolly, are divorcing. Generally, I don't like at all to post something that amounts to a rebuttal of someone else's blog. In fact, since I barely know the Weeds, having only met them once in person and not being a regular follower of his blog, I can hardly claim to know enough about their life and decisions to say anything about it.
At most, I find myself wishing he would clarify one solitary statement in his announcement that appears to me to be an unfair generalization that says that his experience should be everyone's experience. I hope he didn't mean it that way, but regarding marriage, here is what he said: "Gay people and straight people cannot attach to one another."
While I can't claim to know enough about what internal struggles have brought the Weeds to this decision, surely he can't claim to know enough about my internal struggles that lead me to see my life differently than he sees his. (more…)
Copyright 2023, Inner Vessel Productions.