Then Ever, Ever Praise We

By

Ad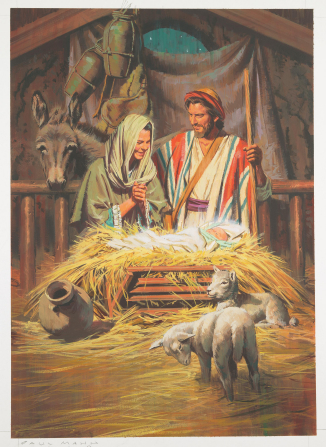 I have had the privilege and joy of serving every Friday morning in the Portland Oregon Temple of the Church of Jesus Christ of Latter-day Saints. My responsibility there is to administer and officiate in the ordinances for the living and the dead. In particular, my duty is to do everything I can to make those who come to the temple feel comfortable and welcome in the House of the Lord.
To accomplish this, I have to prepare myself spiritually. It requires a certain amount of memorizing the ordinances. It is less distracting if I can do it without stumbling over the words. It also requires my thoughts to be focused on the Savior and understand where he fits in the ordinances of the temple.
My routine on these mornings is, after showering and getting dressed, is to drive to temple and while I'm on the way, mentally reviewing the proper way to do the things I might be assigned to do. It used to take me the whole trip to do this. Now, it is getting faster.
I also think of scriptures and sing songs. This past Friday, knowing that I would be singing it in church soon, decided to sing "O Holy Night". I've sung this many times over the years and have it memorized.
I approached the end of the third verse as I headed down the hill on I-5 towards the Kruse Way exit. I came to the chorus, which says, "Christ is the Lord, then ever, ever praise we. His pow'r and glory ever more proclaim."
Suddenly, on the word "Lord" my emotions overwhelmed me and I couldn't finish singing the song. In three tries, I couldn't get past that word. I wasn't entirely aware of my thinking at the moment. I was unsure why it choked me up so much to sing it.
I was determined I would finish it before I went in the temple so I paused in the parking lot to ponder it. Yes, to me it is obvious to say, "Christ is the Lord!" He is. I have no doubt about that, but that is a concept, a doctrine, a point of faith that I've understood most of my life.
As I pondered, prayed, asked why, the reason for my emotions came to the surface of my awareness. It doesn't choke me up to consider that Christ is THE Lord. What fills my heart with joy is to say that, Christ is MY Lord. I have given my life to him, have committed to put his will before mine, and most of all, have enjoyed what I consider to be a very close and intimate relationship with him.
Today, I sang "O Holy Night" in my ward. There had been a mix-up. I thought I was supposed to sing it next week. I had told my accompanist that very thing. When I showed up, there was my name on the program.
I took a leap of faith and decided to go ahead. I was a little worried about being able to breathe and sing the phrases. I've been sick and on antibiotics lately. I wished I had more time to rehearse and run through it with my accompanist. Most of all, I thought I would come to declaring, "Christ is the Lord," and totally choke up with emotion as I had done Friday morning.
I sang the words with deep and sincere feelings and thankfully was able to make it through.
In this season when we celebrate his birth, I hope for everyone to have the joy that is so abundant in this time of the year. I hope everyone experiences little Christmas miracles as they think about the baby Jesus. Most of all, I hope that people will make him their Lord and find the great joy I have found in doing my feeble best to serve him and his people.