The Return of the Northern Lights Blog

By

Ad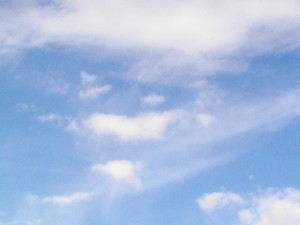 With the growing support of Mitt Romney for President, a growing openness about homosexuality, and an internet media blitz about it, we are seeing more and more members of the Church who deal with same-sex attraction writing about it, appear in videos, even get interviewed by the news media.
It's something I've been doing for a long time, but I've never really gotten the attention of the masses like some people have. I'm thinking of
Mitch Mayne
, Ty Mansfield, a lot of BYU students, and Mormons marching in parades.  Some of it, I can understand. For one, I'm not that photogenic, like my friend, Ty Mansfield.
Seriously, I don't think that's not the reason I haven't caught on. I think it's that I'm not controversial. I want to be. Really, I do. I just haven't figured out how to be controversial and myself at the same time.
I mean, think about it. My bio is basically that I am a Mormon husband of one (woman), father of five amazing children, father-in-law to some great people, and grandfather of eight. Currently, I serve as a music director for sacrament meeting, high priest instructor, and first counselor in the stake Sunday School presidency. I also just happen to have been certifiably attracted to men my whole life. Some might call it gay. It's not a word I choose to use for myself.
Those last two sentences are about the limit of me being controversial. I don't really identify myself as what some people call ex-gay, either. How can you be an ex-something if you never thought of yourself as that something in the first place.
My mother had this thing she said about herself. "You're not a has-been. You're a never-was-a-once-was." I'm about that average.
My mother wanted to be an actress. She once auditioned for The Music Man
as one of those gossipy town ladies. She also wanted to be a Gothic Romance novelist, you know, the now-dead genre that has a pretty woman running in the night away from a dark, foreboding mansion. Somewhere in the stuff I have that she left behind is an unfinished manuscript.
I'm a lot like her.  Somewhere I have a couple of unfinished novel manuscripts. I also wanted to be an opera singer. Took lessons. See my Senior Recital. Like my mother, I've remained pretty much a talented obscurity.
I think that if I could come up with a really controversial thing to say or do, I could probably make it to the big time. I doubt it's going to happen.
So, I just keep blogging and remaining pretty average as a figure. For a few months, I was an author on the blog of the NorthStar organization. The blog was known as
Northern Lights
. Like a lot of things I do, it slipped into obscurity after a good run. I don't know why.
The good news is that it is back with a new address: http://northstarlds.org/blog/. I'm on as one of the authors again. You can see my past posts here.
I might try being a little controversial there. I'm not good at it, but hope springs eternal, as they say.