I Triumph Still

By

Ad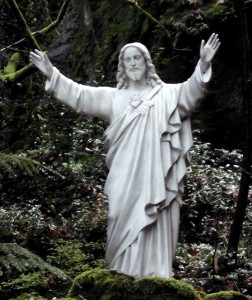 I was thinking recently about the upcoming presidential elections and musing about the last election. I don't mean this to be a political treatise, but my thoughts about the subject began with a political memory. Much of the last election was centered around the idea of change. In fact, "change" became the most important buzzword and the single-word slogan of the victor in the race. The hard thing was, I couldn't figure out what it meant when it was used.Now, that his term is coming to an end, I have a better idea of what he meant. Not wanting this to become a political essay, I will say no more about elections. My main point has more to do with the inevitability of change and decay in life. Nothing stays the same and if you aren't working to make things better, they will always become worse.
It seems to hold true in every level and scope of the universe. From the cosmos itself down to our personal lives and even into our very cells, change and decay are inevitable. What we face is the dilemma as to whether we will choose the changes we make in our lives or let the cosmos decide. If we let the cosmos decide what "change" will be for us, the end result will most certainly be decay.
If we choose to order our own lives, to the best of our ability, we have at least a fair, fighting chance to make things better. There are plenty of forces out there in the cosmos that will work against us, some of them bigger and more powerful than we are, but we will always fail if we leave things up to the unforgiving cosmos.
Anglican divine, Henry Francis Lyte, penned the hymn, "Abide with Me!" He wrote it as a prayer for God to remain with a faithful person through life, trials, and even death. He lamented:
Change and decay in all around I see:
O thou who changest not, abide with me!
He died about three weeks later of a respiratory ailment, having struggled most of his life with such things.
In my life, I have also struggled to keep afloat in a whirlpool of life that would drag me down into the depths. I deal with temptations that would lead me to do things that are contrary to my goals for life and eternal life. I battle physical ailments that include, gout, diabetes, obesity, and osteoarthritis. It seems inevitable that one or all of these things will someday claim me.
Yet, I feel compelled by the Spirit, to make the choice to resist these forces. So, I go to the gym four times a week and do aerobic exercise in a therapy pool that lets me run without impact on my aching joints. I test my glucose with a meter and adjust my diet accordingly. I choose to live my life as I think God wants me to live it, despite all temptations to the contrary.
With all of my fighting, however, I know that I will lose these battles. If that sounds depressing to you, listen to what I am saying.
No matter how much exercise and diet reform I do, I will some day die. The cosmos has decreed it. So has God.
Many people have told me that, regarding my same-sex attraction, choosing to live as a heterosexually married man is only delaying the inevitable. They say I will never be truly happy until I give up and live the life I was meant to live.
By their definition of "truly happy", I daresay they may be right. I define it differently and feel like I've made the happiest and healthiest choice for me, a choice I am enjoying very much.
The truth is, I think it is a losing battle if I am the only combatant. I am just too weak and too worn out to fight it alone. I am not fighting alone. My Captain and close Friend is Jesus Christ, and he is more powerful than even the cosmos. As Lyte described him, he is the one who "changest not."
A few years ago, when I was attending a Lutheran college to get a degree in Social Work, I had to take a class in the Lutheran catachism. As part of the class, we were to do a presentation that demonstrated our understanding of some point of doctrine. As a Latter-day Saint, I was not required to claim to believe the point of doctrine, just explain it and do some kind of illustrative demonstration.
I chose to sing, "Abide with Me!", but I took it from the Lutheran hymnal, which has more verses than our LDS Hymnal. As I practiced it, I found this verse touched me more than the others.
I fear no foe, with thee at hand to bless;
Ills have no weight, and tears no bitterness:
Where is death's sting? where, grave, thy victory?
I triumph still if thou abide with me.
When I sang the song in class, I surprised everyone. They didn't know I could sing. I got an A, with the help of the Lord. With the Lord's help, I feel assured I will pass this class we call life.