Dealing With The Human Mormon

By

Ad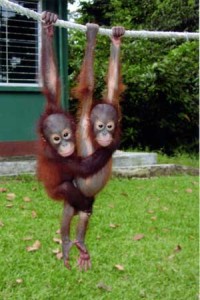 I've had my share, and maybe more, of members who are so assured of their own righteousness that they see nothing wrong with trying to wrench me from my testimony. I marvel at whatever thought processes might lead a person in authority to treat one of their flock as a wolf. I'm fortunate to be one of the most stubborn people around. Push me and I stand my ground.
I remember one time when I showed up at Church as a youth, not having been there for three years. No one knew me, but I bore my testimony and promised I was there to stay, like a prodigal son returning home.
A member of the high council followed me to Sunday School class and asked for the floor. The teacher gave it to him. He preached a mini-sermon reminding everyone, particularly me, that the prodigal son of the parable was welcomed by his father, but that he had no inheritance coming to him. If I hadn't already promised God, I would have walked out and not come back.I read a post recently on another blog that has really given me much to think about on this topic. Rather than pontificate any farther, I'll invite you to go read it.
Pay specific attention to Comment #34.
Please share your thoughts there, or here if you prefer.